Avon Beauty Products and Self Employed Avon Jobs West Yorkshire
For the very best self-employed Avon representative jobs in West Yorkshire, get in touch with Christine at Sell Beauty Ltd. for full support and advice, including Free Avon website, starter pack and much more. The West Yorkshire region is one the most populated areas of the UK including many major cities and towns, such as Leeds, Bradford, Wakefield and more giving you a significant opportunity to grow a hugely successful Avon representative business from home selling Avon beauty products and also growing your own network of Avon reps within the county of West Yorkshire and throughout the UK.
The multi-award winning beauty products from Avon are hard to beat, along with its global reputation for excellence, there is a no better time to create your very own self-employed Avon Rep business and have the flexibility to work around your own family commitments but gain the earning potential to make a real difference. With historic towns like Halifax and Dewsbury and bordering counties such as Derbyshire, Lancashire & Greater Manchester, you are perfectly positioned to expand your Avon representative business and capitalize on the significant population both within West Yorkshire, but also the regions that surround it. Everything from moisturizing creams, through to lip gloss is available and a huge range of cosmetics for every single colour tone makes Avon unique and offers the ability to sell across cultures and ethnicities.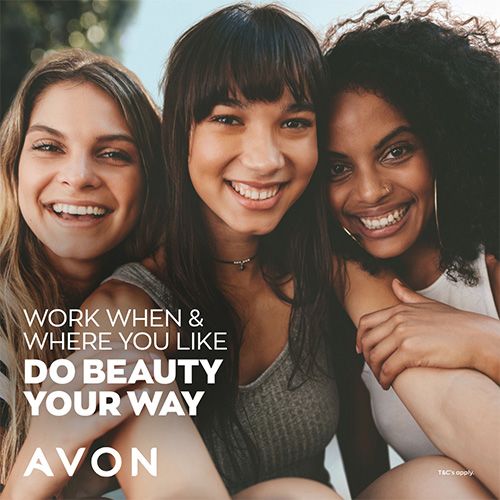 Being at the heart of the industrial revolution, West Yorkshire is well used to being at the heart of British business Yorkshire continues to forge ahead and offers you the opportunity to grasp the Avon representative business with both hands and create a hugely rewarding career, financial success and the freedom only a self-employed Avon job can bring. Get in touch today for an informal and friendly chat with Christine and your free starter pack & information.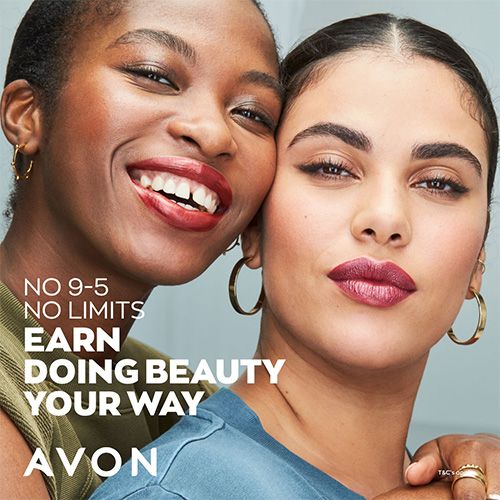 Become an Avon Rep in West Yorkshire today
Fill in the form below and take your first steps to working your way as an Avon representative today.